Maria Lucero joins NZ Catholic Bishops Conference as Manager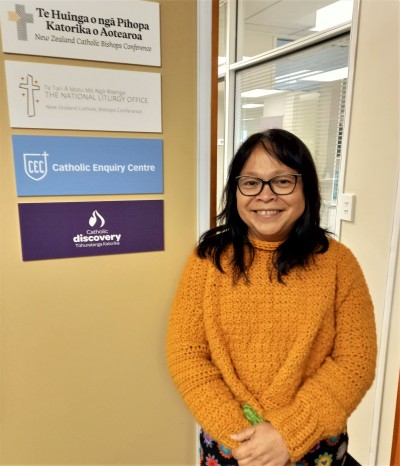 Maria Lucero has joined the NZ Catholic Bishops Conference Secretariat in the new position of Manager.
She will be working in this leadership role with Executive Officer Siobhan Dilly in the small, Wellington-based secretariat.
Maria comes to the NZCBC after working with the young people of Invercargill as Director of Catholic Mission at Verdon College there.
Originally from the Philippines, Maria has extensive international experience as a translator, language teacher, trainer, events manager, magazine editor-in-chief and business entrepreneur.
"I think it has been a gift and a privilege to get this dream job of working for the Church," Maria says. "I had been praying for such a job and then saw it advertised in my local parish newsletter."
Siobhan says Maria was the outstanding candidate of four well-qualified and excellent applicants interviewed for the position: "It gives me great confidence in the future of the Church that such talented people want to work with us."
The NZCBC is the representative agency of the Catholic bishops of Aotearoa New Zealand and coordinates the national activities and ministries of the Church in this country.