Fr John Panamthottathil appointed Bishop of St Thomas the Apostle Syro-Malabar Catholic Eparchy of Melbourne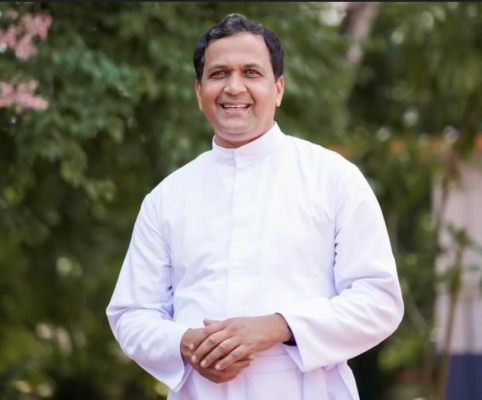 Father John Panamthottathil CMI has been appointed Bishop of the Saint Thomas the Apostle Syro-Malabar Catholic Eparchy of Melbourne, which covers Australia and Oceania including Aotearoa New Zealand.

He replaces Bishop Bosco Puthur, who has served in the role since Pope Francis established the eparchy in 2014. Bishop Puthur will be Apostolic Administrator of the eparchy until Bishop Panamthottathil arrives.
Pope Francis announced the appointment at midnight New Zealand time, or 12 noon on Saturday 14 January Rome time.
"I take up this appointment with a deep desire to serve the People of God in Australia and Oceania, entrusted to the task with the support of the Syro-Malabar community," Bishop Panamthottathil says.
In the last year, Bishop Panamthottathil has been the Superior and Parish Priest of St Elias Parish, Niravilpuzha, Kerala, in India. From 2015 to 2021 he was an assistant priest or parish priest at several parishes in Brisbane.
He was born in Peravoor, Kerala, India in 1966 and completed his Final Religious Profession with the Carmelites of Mary Immaculate (CMI) in 1994.
The Syro-Malabar Catholic Church is an Eastern Catholic Church based in Kerala, India. It is an autonomous (sui iuris) particular church in full communion with the Pope and the worldwide Catholic Church, including the Latin Church and the 22 other Eastern Catholic churches, with self-governance under the Code of Canons of the Eastern Churches.
It has a growing number of followers in New Zealand, especially in Auckland and Wellington, in ordinary diocesan parishes where a Mass is celebrated by bi-ritual parish priests.
The Melbourne-based bishop is Apostolic Visitor to New Zealand and oversees the New Zealand Syro-Malabar communities, with the local New Zealand diocesan bishop providing for their pastoral care.